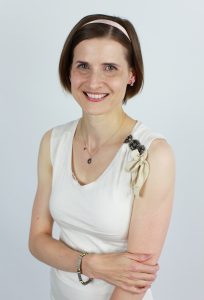 Dr. Lisa Adams is a graduate of the University of Guelph's Nutritional and Nutraceutical Sciences Honours program and of the Canadian College of Naturopathic Medicine (CCNM) where she earned the four-year professional designation of Naturopathic Doctor (ND).
As a working Mom, she understands how challenging and hectic everyday life can be for other busy professionals and families. She loves getting to know each patient as an unique individual, and is committed to helping every patient succeed on their 'wellness journey', no matter where they may begin.
As a Doctor of Naturopathic Medicine and Women's Health Consultant she commonly addresses concerns such as: Digestive problems and food sensitivities, weight loss, hormonal imbalances, stress, anxiety & depression, infertility, general health and well being, as well as optimal aging and disease prevention. Through consistent and caring service she educates, supports and empowers patients, offering a clearer understanding of their concerns, and guiding them on the path towards improved health.
She has over seven years of experience as an ND, including extended study in facial rejuvenation acupuncture, pregnancy and pediatrics, constitutional medicine, and many years as a professional consultant for "the Big Carrot", one of the largest health food stores in North America. She also enjoys teaching and supervising students at the CCNM.
Lisa Adams, BScH ND is a member of the Ontario Association of Naturopathic Doctors (OAND), the Canadian Association of Naturopathic Doctors (CAND), the Association of Perinatal Naturopathic Doctors (APND), and is registered with The College of Naturopaths of Ontario (CONO), under the Regulated Health Professions Act.